Our Mission
Practica contributes to a cleaner and healthier environment, by providing a complete solution that is easy to maintain year-round. Making our communities a beautiful place to live.
We strive to do what's right – without compromising quality or customer service.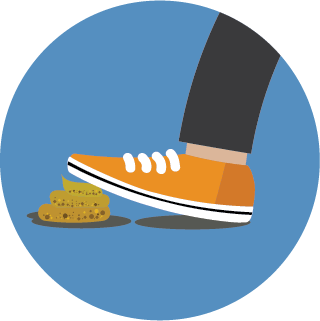 Our Vision
To enable every public place in Canada to be clean, healthy and safe – thanks to the Practica solution for dog-waste disposal.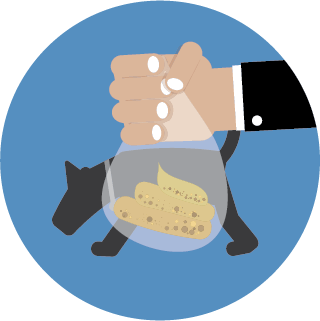 Practica's History
Henry and Esther Strubin
Our business started in 1999, when we went for a walk on a warm spring day. The snow had started to thaw, revealing dog waste that had accumulated over the winter months. The park was a mess… but because we had recently moved to Canada from Switzerland, where dog-waste disposal units are widely used, we knew a solution was within reach.
We were surprised to find that at the time, pick-up bag dispensers weren't available in Canada… so we developed and patented the Practica product. Since the first sale of the Practica solution, to the City of Burlington in 2000, our dog-waste disposal system has become popular across Canada and in European markets as well. The Practica solution is now available and installed in every Canadian Province and Territory.
FRED THE BEAGLE
May 26, 1996 to February 16, 2005
Well our business started with Fred, he was the actual founder in 1998. Moving to Canada with Fred was a joy, until we discovered that there were no bag dispensers as there had been in Switzerland. It was an extremely cold winter, and after a few weeks, we decided to start the business. Being new to Canada involved a language spruce up and an understanding of doing business the North American way, but we knew it would be possible.
Fred, was the founder of our business, not just for his own personal interest, he had to pay back his debt! That was his promise to us after leaving us with a horrendous cost in paying for new furniture, shoes, purses, and burning down our apartment in Switzerland, which resulted in staying with relatives for 3 weeks. We really never knew what to expect when coming home. Since he was such a proud, handsome and well balanced dog, we tried to breed him, but poor Fred was afraid of female dogs and just couldn't get it figured out.
Fred's legacy is still visible on every pick-up bag and we will always cherish the time we spent with him. Unfortunately his life was cut short with a disc degeneration, which resulted in lame hind legs, at only nine years. He lives on through all the dog owners who clean up after their pets and help us to keep our country clean and healthy.

pet peeve
Henry and Esther leaving the house without me.

fun fact
I once destroyed a couch, for a second time after it wasre-upholstered.